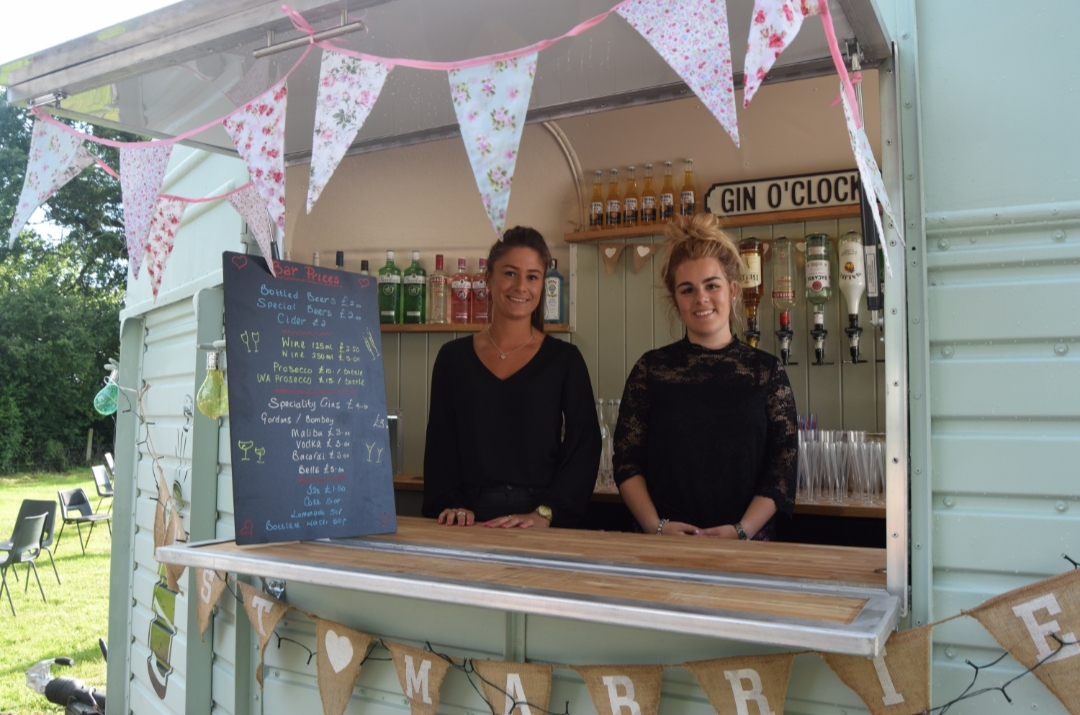 A Word from Laura - Box Bar Manager
Thanks for taking the time to visit The Yorkshire Box Bar. I hope you find everything you are looking for and if you need any help, or just to chat things through, drop me an email using the form below.
Our Box Bar is a professionally restored vintage horse trailer housing a self contained (and well stocked) bar. We can offer packages to suit all requirements and can be booked for all manner of events from Weddings, Birthdays and Festivals through to Summer Shows and Corporate Events.
We believe we offer an exceptional level of service and professionalism, whatever the event. The Box Bar is a family business with Andy and Karen helping out across all aspects of the business.
Our Packages
We offer a wide range of packages to suit every event and budget.
Find Us on Facebook
Have you found The Yorkshire Box Bar on Facebook? You can keep up with our latest news, giggles as well as the public events that we will be attending.
Let's Chat
Fancy a chat to see if The Box Bar is going to work for your event? No problem, fill in some details and one of us will be in touch to talk everything through with you.
Got an event in mind? Great – let us quote you – head over to our quote form here.